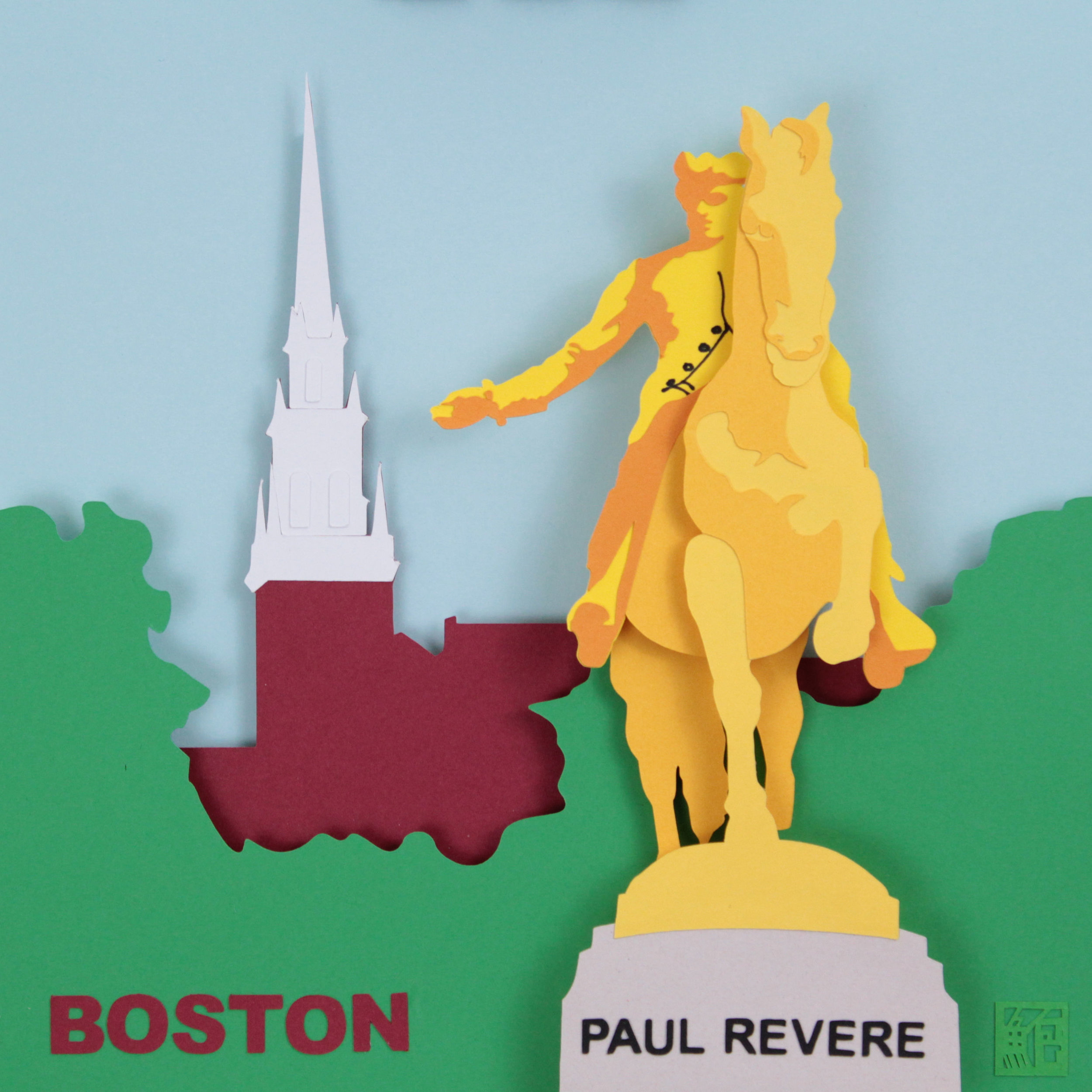 Shop
Paul Revere
Framed original art. Diorama styled or 2d papercuts layered with paper to make 3d. The shapes are hand cut and then glued together. Paul Revere statue sits in Boston's North End galloping away from the Old North Church. This is a layered paper art version with Paul Revere in a gold/copperish color as how it would have been when first placed.
Description:
9x9" framed art

Frame (for tabletop and wall hanging)
*Pictures taken without glass to reduce glare. Product comes glass framed. Choose frame color when adding item to cart. Suggested not to put under direct sunlight, though UV Protected is available under Glass Type option.