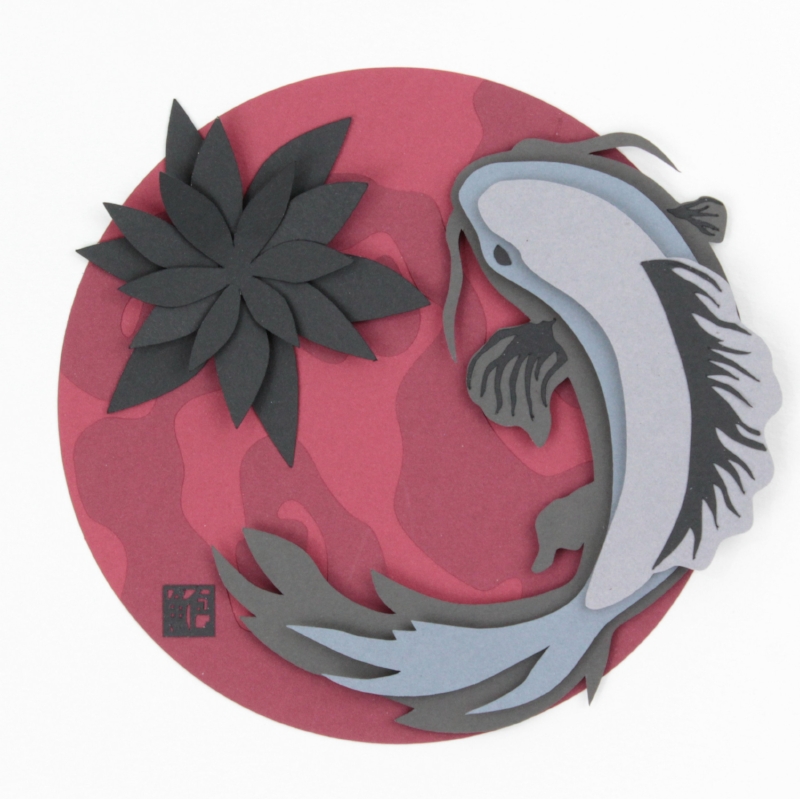 Traditional motifs meets modern design
After spending years as a Graphic Designer and Illustrator I started creating my paper art. With my background my pieces started with a heavy focus on design. Alongside my design style I tended to use an abundance of bright colors. Many of my earlier paper art piece tended to have my aesthetic using bright colors. The use of bright colors was to reflect my style, though not appealing to the broader audience.
Recently, after giving in to the numerous requests for a traditional palette I have created a mini series of a limited color palette. I looked into what else used limited colors effectively and found traditional Asian ink paintings to be highly effective. So to bring some of my culture to my portfolio of work I began creating a small series of work in tribute to the past. So I started with the general imagery with red accents.
Horse and Hummingbird pieces were created while mimicking the varying intensities of ink and ink absorption into a paper canvas. The Koi, Bonsai, and Pagoda pieces use the accents of red to make a bold statement. These are several of the many pieces I have created in 2018. Please let me know what you think in the comments below.